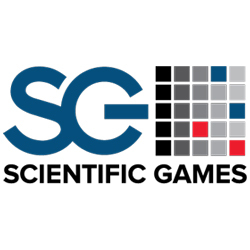 Scientific Games
Associate Software Engineer
Chicago, IL
Scientific Games:
Scientific Games (SG) is a global leader focused on delivering an ever-expanding portfolio of lottery and gaming products and services to the world's government-regulated and government-sponsored entities. Scientific Games' global reach is made possible through the expertise, skill and dedicated efforts of its 8,000+ employees who serve lottery and gaming customers in more than 100+ countries on 6 continents.
Gaming:
Are you ready to level up your career?
At Scientific Games, we are committed to making the best games, platforms and systems in the world. We are looking for smart, passionate and creative people to join our team and help us transform the gaming world. We are a global, industry-leading gaming technology company that embraces challenge, fosters an inclusive culture, values integrity, innovation and winning, and is committed to developing and supporting its people.
Whether you are a member of our award winning game studios, our industry leading systems group, product management, manufacturing group, services or any of our other amazing Gaming teams, you will be creating compelling games played around the world. We are dedicated to being the industry's only COMPLETE global solutions provider with products that will enhance the entire gaming operation, both on the casino floor and behind the scenes.
If you are ready to play…Come join us and let's make games!
Position Summary
The Associate Software Engineer works within the GDK organization on the video rendering and tools team to support compelling game experiences for casino products. The primary responsibility of this position is to contribute to the development of a software gaming platform and gaming applications. This position will require the individual to take initiative and accountability for the thorough implementation of all tasks assigned. The Associate Software Engineer reports to, and is directed by, either the lead engineer or manager of the team.
Principal Duties and Responsibilities
Develop expert knowledge of Scientific Games rendering platforms and contribute to the advancement
Develop the expert level knowledge of Scientific Games video tool chain, and learn to support the studios on its usage
Make contributions towards development and performance improvements in our system
Presentation Frameworks
Graphics Engines
Work closely with other departments on optimizing performance of gaming platforms as required by Scientific Games business units
Maintain up to date knowledge on new programming methods, best coding practices, and new software technologies in 2D and 3D graphics.
Work closely with 3rd party software providers representing Scientific Games best interest
Required Experience
C++, C# or equivalent
Comfortable with game engines – Unity or equivalent
3D programming:
OpenGL or DirectX
HLSL or GLSL
Windows Programming
Object Oriented programming and design patterns
Experience with development tools including IDEs, debuggers, bug tracking and source control systems required
Preferred Experience
Embedded systems experience preferred
Game Development experience preferred
Experience with Unity
Able to understand hardware engineering and hardware components
Able to work with and understand graphics drivers
Linux/Unix experience is a plus
TDD experience preferred
Software design and architecture experience preferred
Software team management skills
Knowledge, Skills, & Abilities
Object Oriented programming
TDD
Design Patterns
Source Control/Configuration Management
Bug Tracking Systems
Software Development processes
Agile Development practices
Emulation Tools and/or Debugger
Use of Performance monitors for optimizations
Code reviewing skills
Qualifications:
Bachelor's Degree in Computer Science, Computer Engineering or equivalent
Object Oriented Programming
C++ or Java
Software Design
Physical Requirements
The physical demands described here are representative of those that must be met by an employee to successfully perform the essential functions of this job. Reasonable accommodations may be made to enable individuals with disabilities to perform the essential functions. While performing the duties of this job, the employee is regularly required to sit, stand, walk, bend, use hands, operate a computer, and have specific vision abilities to include close and distance vision, and ability to adjust focus working with computer and business equipment.
Work Conditions
Scientific Games Corporation and its affiliates (collectively, "SG") are engaged in highly regulated gaming and lottery businesses. As a result, certain SG employees may, among other things, be required to obtain a gaming or other license(s), undergo background investigations or security checks, or meet certain standards dictated by law, regulation or contracts. In order to ensure SG complies with its regulatory and contractual commitments, as a condition to hiring and continuing to employ its employees, SG requires all of its employees to meet those requirements that are necessary to fulfill their individual roles. As a prerequisite to employment with SG (to the extent permitted by law), you shall be asked to consent to SG conducting a due diligence/background investigation on you.
SG is an Equal Opportunity Employer and does not discriminate against applicants due to race, color, sex, age, national origin, religion, sexual orientation, gender identity, status as a veteran, and basis of disability or any other federal, state or local protected class. If you'd like more information about your equal employment opportunity rights as an applicant under the law , please click here for EEOC Poster .
cexfjo9frvxh
124207331